Founder and Executive Chairman Brett Wharfe started growing tomatoes in 1984.
It all started as a one man growing operation, sending fruit to the wholesale markets. Today, the NZ Hothouse Group of companies employs more than 350 people in their growing, packing, marketing and logistics divisions.
We pride ourselves on using predator insects and biological solutions rather than insecticides, to offer New Zealanders with fresh, clean, healthy produce.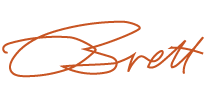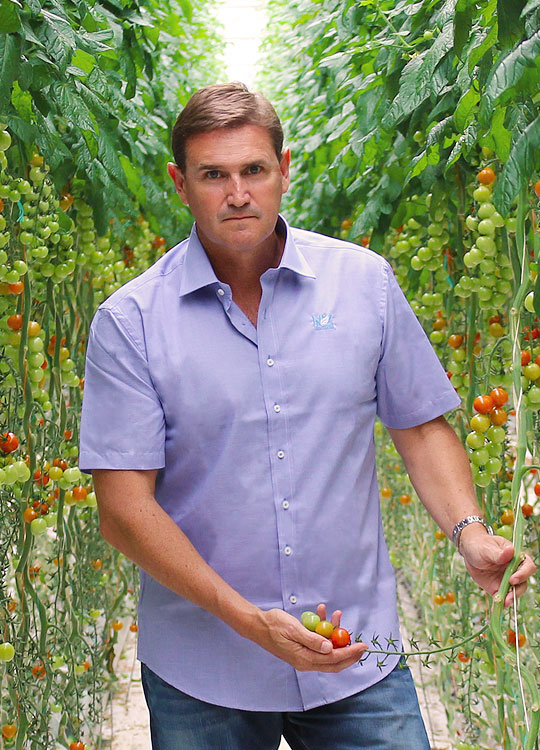 "I believe the success of the company has been getting great people to join us in our vision to make NZ Hothouse a well run, high end producer of hothouse produce."
1983
Brett Wharfe buys his first tomato glasshouse in Ramarama, South Auckland and he supplies his first tomatoes to Foodtown (now Countdown).
1986
Brett opened Karaka Pack House (KPH) to pack and market local produce to the supermarkets.
1992
KPH relocates to a larger pack house at Mill Rd, Bombay and KPH Transport is created to deliver NZ Hothouse product to its retailers.
1999
The current Karaka Rd site is acquired construction begins on the offices, packhouse and first 5.2 hectares of production facilities.
2000
NZ Hothouse builds a further 5.2 hectares of state-of-the-art glasshouses located at the Karaka Rd site.
2002
A further 8.5 hectares of glasshouse are built at the Mill Rd site in Bombay.
2004
Bombay site expands by another .2 hectares.
2008
Substantial investments in technology and packing and grading equipment at NZ Hothouse were made, allowing us to increase our productivity.
2014
KPH Transport Ltd purchased Cooltrain Hastings doubling the size of it's fleet to over 50 trucks, 4 depots and 70 employees.
2016
Proud supporters of The Prostate Cancer Foundation, helping to raise awareness and encouraging men over 50 to get regular checks.
2018
Swapping out single-use black trays for 100% compostable cardboard trays. By making this change we save approximately 10.5 tons of plastic trays going into the supermarket per year.
2020
NZ Hothouse is awarded Sustainability Supplier of the Year, granted by Countdown.
2021
High tech and very specialised state-of-the-art packhouse opens, located in Bombay.
Now
NZ Hothouse continues to provide quality produce for New Zealand, working towards reducing our environmental footprint.
Key Staff Members
The team behind the vision.
Our team in action